It goes without saying that if you're buying an existing home, you'll want a home inspection. You should do your homework on its condition before agreeing to buy it for a certain amount.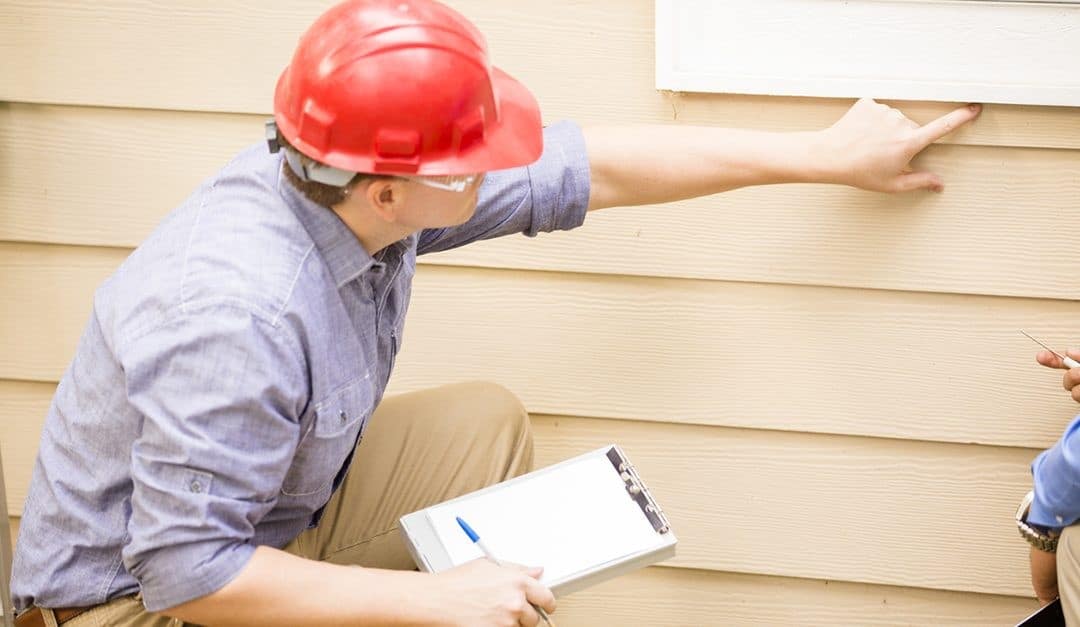 Home inspection allows you to make correct decisions at the correct time and eliminate risks
When buying a brand new property, though, the decision may not be as obvious: should you obtain a new construction home inspection? Why would you need one if everything is brand new — and, in some cases, built specifically to your specifications, perhaps even under your supervision? You can choose the design of every corner of the house, but it is not possible to analyze or inspect all the factors of the new home on your own. In Perth, for home inspections, you can hire licensed and experienced home inspectors to verify each factor of the new home.
Know the Meaning of Home Inspection
 Inspecting the construction from the beginning is beneficial; the activity directly evaluates the house value considering the crucial aspects of the construction and what can be done (if any issues are found).
The licensed inspectors have the deep knowledge to monitor and inspect all the required factors of the house. They can prepare and provide you with the proper measure report, statistics, or data on the findings.
You can directly contact and communicate with the authorized dealer in terms of providence or quality of particular elements. You can ask to install some of the required equipment at the time of construction. Fixing issues and errors in any system or structure is your right.
Common Problems and Issues Detected in the New Home
 It is not possible to get a new home constructed without any fault. There are likely to be some minor system issues in the new house. It develops the need for house inspections while still under construction. You can't see the defects that stay hidden on the upper surface level but can create problems in the later years due to the destructive and low quality of materials.
Structural or designing problems
Everyone wants to design their house according to their needs and usage of the space. Some related changes in structure can be done before or at the time of construction. One can highlight issues like cracks, poor framing, and grading during construction to avoid any post-construction issues.
Leakage and improper drainage system issues are quite irritating in a house. You have to face issues like water wastage. It is very important to conduct pre-purchase inspections to avoid any house problems or defects later on. The inspection allows you to make correct decisions at the correct time and eliminate risks that lead to water damage in your home in the future.
Electricity fittings and defective connections
The problems of electricity installation and spaces can affect the construction of the house. A new home should have perfect switchboards and it should not have any missing connection. Electrical faucets should be installed and without any underlying issues or defects. Any electrical issues will increase the risk of fire that can cause extensive fire damage to your home.
Factors to be Considered by Home Inspectors During Inspection
There are many things to look for in the new home while it is under construction to avoid faulty construction and other issues that could be major problems later. The inspectors find it necessary to evaluate the drainage, plumbing system setup, grading, and water pipelines.
The inspection takes water line setup, piping, well stairs building, cracks, leakage, fire exit setup, intrusion, and risks under consideration.
Major factors that the home inspectors look for are mentioned in their reports. The following should be given attention at the time of construction.
The roof and chimney should be fixed accordingly with a gutter passage for the waste materials.
The proper measure of the windows and door space. There should not be any issues like noises and sounds when the doors are opening and closing.
Exterior setup inspection of the walking space, garden space, garage, porch, and pergolas setup.
House inspection looks after the basement and space for vehicle storage.
Installation of HVAC system and plumbing, sink, or maintained drainage system consideration.
Electrical meters, circuit breakers, and other risk factors.
Kitchen appliances setup and space allotment for the dishwashers, microwaves, and other modular houses kitchen installations.
Other than the above-mentioned factors, there is much more involved with pre-house inspections. Working with a professional to inspect your new home while it is being built will help avoid problems and ensure that you are moving into a home that is perfect for you.
Expert in emergency fire and Hutto water restoration services, fire cleanup and Hutto water damage cleanup, mold removal, as well as carpet and upholstery cleaning services. Contributor to several restoration and cleaning blogs.